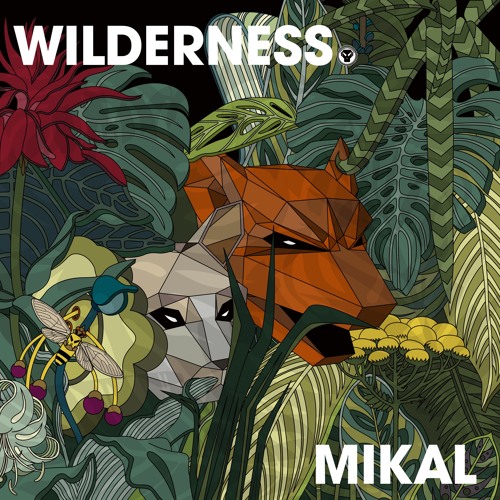 Mikal's journey through the D&B scene has been long and varied, with appearances on a host of labels since his debut single back in 2007. The bulk of his recent material has been for Metalheadz, and it's Goldie's label that is stepping up to release his debut LP, Wilderness.
Perhaps the first thing that jumped out at me about this album is how "headz" it sounds; the label family have managed to craft a very distinctive sound in recent years and while each of the producers in question have their own unique take on that sound, there is a common thread running through it. It could be a shared appreciation of the heritage of the D&B sound, or a slightly old school tinge to the material, but either way if you've enjoyed recent releases from SCAR, Jubei or Om Unit then you'll probably find Mikal's new album floats your boat.
That's not to say this is a copycat work, merely that there is a commonality of tone and vibe running through the recent headz releases. The distinctive feature which sets Mikal's take on this sound apart from Om Unit's halftime business or SCAR's slick rollers is definitely the use of rhythm; tracks like At The Controls and The Ruff Life eschew the more traditional 2-step beat patterns for unusual, skittering syncopations which keep the listener guessing. The symbiosis between these unusual rhythms and the basslines and textures gives the tracks an undeniable groove and character, keeping things rapid without leaning too heavily on genre tropes.
Mikal has recruited some fantastic guests to aid him in conjuring said rhythms, with Xtrah, RIOT, Break and Chimpo all on board for a track each and some of the albums best moments. Chimpo's distinctive vocal stylings certainly aren't getting old for this reviewer, and he's on fine form on the clattering drum workout of Brain Matter.
If you enjoy dark D&B with an emphasis on absolutely stunning drum programming then this is absolutely the LP for you, and it's great to see an artist given the space to create an album of tonally consistent material that can focus on rhythm with such purity and purpose. Check out the clips below and hit up the Metalheadz store to grab a copy on vinyl, CD or digital right now.