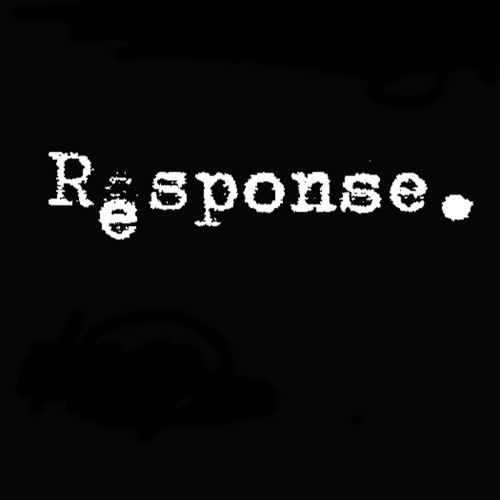 With winter rapidly escaping and another two weeks of the year down, it's time for another roundup. New beats from Response, Lenzman, Metro, Ayshot prod and more…
Response – It's Not OK EP [Commercial Suicide]
Manchester-based producer Response brings his solo stylings to Klute's well-respected imprint (having previously collaborated on tracks with Digital for the label a few releases back) and the three new cuts find him on top form. It's Not OK and I Don't Want To Go Outside provide two old school reese-driven techstep cuts harking back to the golden era of the late 90s, while digital bonus track Let's Pretend lightens the mood with an airy, atmospheric stepper. Tasty stuff, available on vinyl and digital exclusively from the Suicide Bandcamp page right now.
Bokeh & Lowquid – Jelly Tip / Carbon Fiber [Sweetbox]
Auckland production duo Bokeh & Lowquid turn in a cheeky slice of low slung, hip-hop infused halftime for the third release on Sweetbox; crunchy percussion and tons of sub are the order of the day on Jelly Tip. Over on the flip Carbon Fiber provides a nice shuffley slice of 140BPM action which should float your boat if you miss the old school dubstep stylings before the brostep crowd ruined it for everyone. Hit up the Sweetbox Bandcamp to grab this one.
GLXY – Exposed EP [Soulvent]
If ultra crisp liquid rollers are your thing then the latest selection from GLXY for Soulvent hits the spot nicely. Lead track Introspective and EP closer Lonely are our favourites here at Dojo HQ; check out the clips below and hit up your favourite digital outlet to grab a copy.
Metro – Grid EP [Ortem]
Intriguing sound design and some absolutely lush synth melodies are the order of the day on the Grid EP from Metro on his new Ortem imprint. Fans of found sound and weirder electronica should enjoy this one a lot; spacey vibes.
Owl – Outland EP [Onset Audio]
US imprint Onset Audio return with a new EP from Owl, who brings his ultra-deep and droney sound to the table across three new tracks. Outland begins the EP with serene, beatless, contemplative ambience while Proplyds picks up the pace slighly for a playful halftime outing but for us it's all about the huge synth washes of Owl's remix of Aeon Waves's Time. Lush!
Totemic – Shround EP [Rogue LTD]
Rogue Beatz' new LTD imprint returns with a second release featuring dark, eerie halftime cuts from Toronto musician Totemic. The use of string samples on Shroud and the minimalistic use of melody on Creeping make these tracks stand out from the pack, really atmospheric stuff. Hit up your favourite digital store to grab a copy now.
Random Movement – I Stayed Around (Lenzman Reinterpretation) [Fokuz]
Lenzman turns in a characteristically smooth refix of Random Movement's I Stayed Around for Fokuz, and while this isn't treading any new ground it certainly ticks all the right boxes; rolling breaks, warm bass and a really expansive sound. This one should be making it's way into vinyl stores any day now and digital fans can find it on Beatport, backed with another smooth roller from Kasper.
Rob Sparx – Dreamin' EP [Nexgen]
Anyone looking for chunky dancefloor rollers with a hint of the old school sound will probably want to take a listen to the new Rob Sparx EP for Nexgen Music. The break chopping business of Navigator is our pick of the four tracks on offer; check out the EP below and hit up the Nexgen Store to support the label by grabbing the release direct.
Ayshot Prod – Wooden / Waterflow [Bay 6]
The latest from Bay 6 features some of the most beautiful liquid production we've heard so far this year. Bright, intricate melodies and tons of feeling…yes please!
Sinic – Milgram's Learner EP [Halogen Music]
Last up for the Feb roundup, Sinic turns in three punchy new tracks for Halogen Music. The rolling liquid and techier beats of Just Me and Fragile respectively are both impressive but for us it's all about the stalking, wonky vibe of Milgram's Learner. Fans of EPROM's work should definitely check this out!