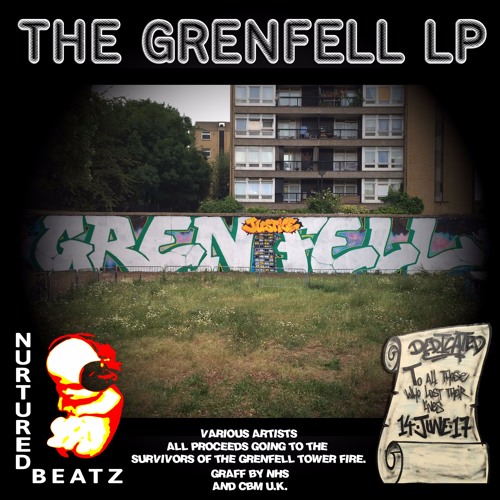 Watching the drum & bass community come together in the face of tragedy and adversity is one of the most heartwarming aspects of being involved in this scene. Whether it's specific, personal responses like those to the deaths of scene legends like Marcus Intalex, or wider campaigns like Drum & Bass Against Racism, a huge number of figures in the scene are always pushing to make our world a better place, one beat at a time.
On that very tip, our pals at Nurtured Beatz couldn't simply sit by and watch as survivors of the Grenfell tower disaster were left high and dry by their local authority, so the label bosses responded with what they do best; a charity LP featuring no less than 18 tracks by a cracking selection of underground producers. Label regulars like Kalm & Spindall, Genotype, Interline and Kolectiv bring some gully business to the table alongside other producers like Mitekiss, DBR UK and Mystic State, and there's even space for hip-hop from Django Mancub and the legendary Chester P, plus an accoustic swansong from Blake Bastion.
We'd be recommending this album even if it weren't for such a good cause, but given that it is also providing support for people who desperately need it this is a must buy. Hit up the Nurtured Beatz Bandcamp to grab a copy now.