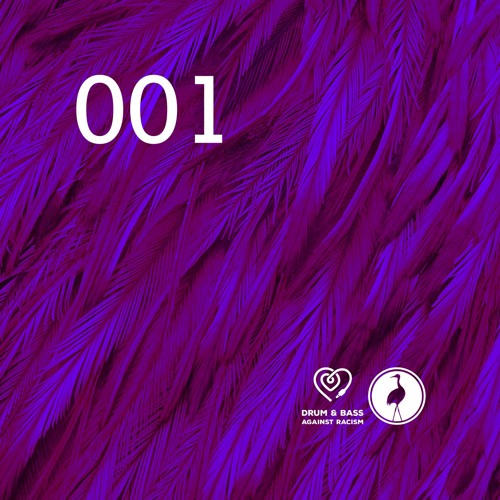 A disclaimer; we're not generally big fans of the compilation LP here at Dojo HQ. While the format has its strengths, it can be difficult to form a coherent narrative on a compilation, and the larger ones often feel too big to digest sensibly, allowing great tunes to get lost in the wash. When they're done well however they can be a powerful statement of intent; enter new imprint Black Crane's debut release, Initial Breeding. 
Fans of the deeper end of D&B will only have to glance at the artists involved to get an impression of the kind of label movement Black Crane is; beats are provided by Thing, Dominic Ridgway, DYL, Mark Kloud under his 'Yushan' alias and a host of lesser known producers, so as you'd expect this is an exploration of the more experimental and less club focused end of the 170 sound.
The danger with a compilation of this ilk is that it might easily become a morass of third-rate Samurai Music wannabe tracks that blend into each other in a "12 tracks of industrial halftime with not much character" sort of fashion. Thankfully Initial Breeding avoids this scenario via three key elements; breadth, quality and sequencing. The breadth aspect is truly impressive, taking in everything from the more obvious gritty halftime of Yushan's Hitchhike and Cuelock's Grey Crowned, through the IDM-tinged melodies of Snik's Anxiety, dubby business from Thing, autonomic-inspired ambient explorations from Eusebeia and future jungle from Dominic Ridgway. The material is all left of field but the diversity is more than sufficient to avoid the sameness of your average VA compilation.
The quality of the tracks on show is really impressive too; from percussive precision to abstract sound design to just sheer rhythmic joy, all the producers have knocked it out of the park. Last but by no means least, the sequencing from Istota and the label crew is perfect, taking the listener on a journey that gives the album poise and glues the tracks together. This trifecta of excellence puts this LP in that rarest of categories; a truly enjoyable compilation rather than just a bag of vaguely linked tracks. Check out the previews below and hit up the label's Bandcamp to grab a copy now.