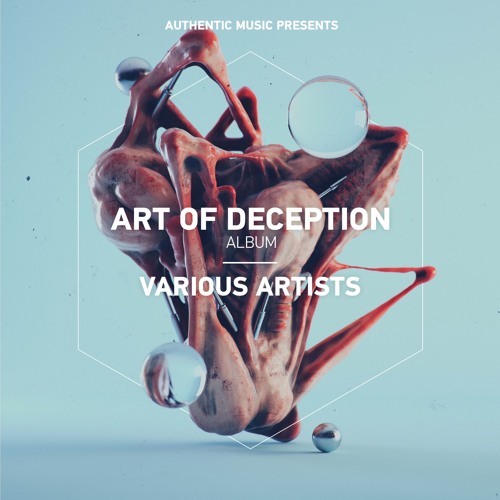 Authentic Music are now well and truly back; after a lengthy hiatus from releasing music and a couple of retrospective EP releases, the Czech label returns proper this month with a various artists LP in the form of Art of Deception.
It's worth noting at this point that I'm not a big fan of compilation LPs. Certain labels have taken in recent years to releasing ever bigger and bigger albums packed with twenty, thirty or even forty tunes loosely bound by rough subgenre and largely lacking in vision or purpose; sure, there are often some good tracks to be found, but who wants to listen through dozens of beats to find the gems? Quality before quantity should be the maxim, but more and more in this ADHD digital age that maxim is being ignored.
Enter Authentic Music, a label that has always striven to provide that all important quality. In the three and a half years of its existence, the imprint has moved slowly but steadily, releasing only tracks which pass the tests of both production sheen and innovation, and thankfully that ethos hasn't changed for their latest outing.
The slightly old school approach shines through in the release of samplers, a-la vinyl LPs of yesteryear; there might not be wax in the offing, but a handful of tracks have been selected from the main body to lead the pack, and in that fine tradition of samplers they feature some of the LP's strongest material, with remixes from A-Cray and ArpXP sitting alongside originals from Revaux and Kusp.
Tone-wise most of the album holds true to the Authentic aesthetic; techy vibes fit for the dancefloor but featuring strong sound design and enough of an experimental edge not to be forgettable club fodder. There are some surprises to be found too such as Revaux's uplifting remix of Mr. Magician and the playful rolling melodies of Dephzac's sublime Sum Is Wrong.
I could spend time picking out favourites from the selection but with the quality so high you're better off just listening for yourself. Wicked vibes through and through; hit up Beatport to grab the lot right now.