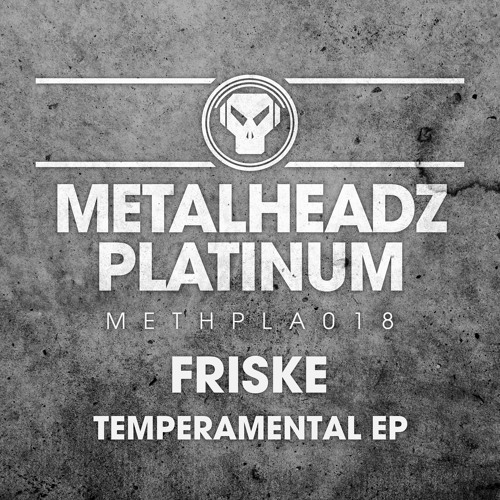 After a strong showing for the Metalheadz XX series Friske returns with another solid EP, this time for 'headz Platinum. The work follows on nicely from where the last EP left off, providing tough groove-led techstep with a hint of soul.
DLR & Ant TC1 step up with a super crisp remix of Requisite to open the EP before clearing the floor for Friske to do his thing. True to form the man serves up a pair of solid head-nodding rollers in the form of the hypnotic Temperamental and the smooth, jazzy tones of Down.
Out into the back end of the EP things get a bit more old-skool in flavour, with some rougher break chopping and classic vocal slices filtering through the mix on Your Loving before Question closes things out on a darker and more militant tip. Tasty business all round as usual from one of the leading labels in the scene! Check out the clips below and hit up the Metalheadz store to grab a copy on vinyl or digital now.