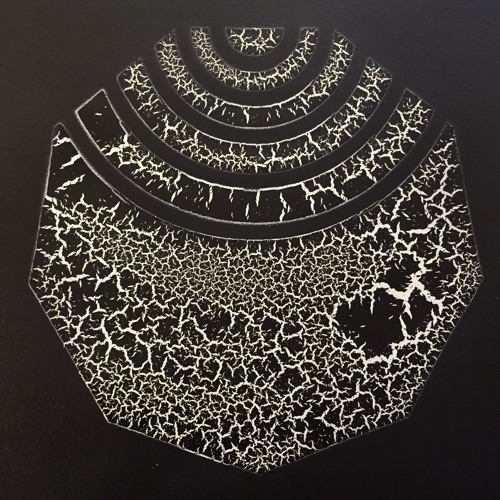 The ever reliable three man production team that is G.H.O.S.T are back this month with another top EP on their self-run Goldman Records imprint and they're presenting their biggest selection of tracks yet; four fresh cuts spread across two 12″ plates and a further two digital bonus tracks to boot.
Thankfully the 41:39 Deeper EP isn't a case of quantity over quality; once again the break focussed, slightly old-school style on show is impressive, and the larger selection of tracks sees a range of atmospheres set to those funky drums. Caught Slipping and Jam sit well with previous G.H.O.S.T faves in the dark and moody end of the spectrum before Heavy Shoulders switches the mood, with soft, chiming pads reminiscent of classic atmospheric drumfunk from the likes of ASC.
Before Dust goes in deep, chopping the drums into piercing, staccato rhythms to an eerie, almost cinematic selection of pads for the last track on the vinyl selection. Morph 242 hits harder still, with tough breaks and modulating bass sounding like an ode to the late 90s birth of neurofunk, before that style got quite as clean and clinical as it sounds today. Last but not least Peaks lays down a straight-up spooky roller sure to light up the dance late into the night.
Another finely crafted release from a team who clearly love both D&B and the vinyl format dearly. True to their artform! Check out the clips below and hit up the Goldman Store to pre-order the EP ahead of release on Friday.