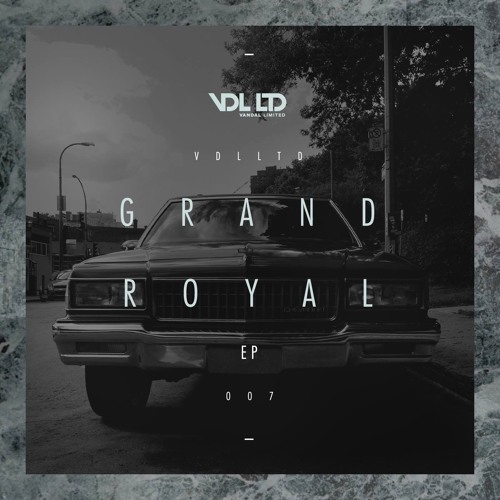 Vandal LTD's latest release sees them celebrating a collection of tracks at the edge of the halftime D&B sound where the waters begin to get muddy and the influence of hip-hop, footwork and other bass music mutates the sound in new and interesting ways.
Signs, SKS & Skank get together for the EP's opener, the swaggering and audacious Bliss Flop. This one undoubtedly owes a little to Ivy Lab's seminal Sunday Crunk, but it's still a fantastic slice of halftime hip-hop with a grin-inducing bassline and heaps of attitude.
Tim Reaper's contribution to the EP (alongside Vanar and Mieur) takes things in a totally different direction, with a distinctly techno influenced beat driving along under spooky soundscapes for a hypnotic journey through 5am clubland and into weird early morning psychedelia.
Elsewhere the EP features some nice tracks influenced by the Chicago footwork sound, the best of which is undoubtedly Lumumba's Exhale. Frantic high hats and rap vocal cut ups may well be overplayed by now but this one is still a hugely satisfying listen, and it's nice to see this sound spreading and being played with by so many in the D&B community.
The Grand Royal EP is out now at all good stores, so check out the clips below and grab yourself an unconventional selection of beats at your leisure.