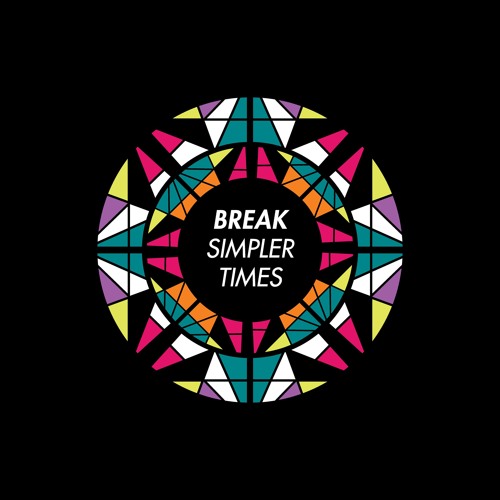 Some things about Drum & Bass never change, and one of the constants of the scene over the last decade or more is the consistent quality of Break's output. His third album, released this week on his own Symmetry Recordings imprint, is quite possibly his most polished work to date, and it's certainly a focussed body of work – the LP weighs in at just 12 tracks and when you're talking about a producer who knocks out a new single every six weeks we get the impression it could easily have been 30 tracks with less careful curation.
If Simpler Times has a theme, to our ears it is funk, or more broadly the incorporation of organic musical elements alongside the synthetic to give the tracks a less clinical and more musical tone. That funk certainly shines through in the drums, which are heavy hitting but still retain that natural quality that made early jungle so endearing and potentially makes modern D&B (and particularly neurofunk) sound sterile.
That musicality shines through on the likes of Kyo collab Nevaeh, with it's lush, spacey intro and loose jazz drums, and on the smooth, loungey vibes of Pushing Me On, but there's still plenty of dancefloor heft to be found even on the more musical tracks. While the LP doesn't feature any out and out tech bangers a-la previous cuts like Kicked To Death or Too Much, there are certainly more upfront tracks to be found such as the punchy synth-led sci-fi vibe of Confidential and the bouncing halftime hip-hop of Kill Dem.
More than anything this LP sounds like Break having a lot of fun with the formula, whether on the fantastically crisp jungle of Late Exclusive or the exuberant album closer Hope. We can only imagine the grin on his face when he was chopping up James Brown for stripped back weapon The Flux! Another top notch album from one of the scene's brightest talents; check out the clips below and hit up the Symmetry Store to grab it on vinyl or digital right now.