So much quality Drum & Bass has been hitting the speakers lately that we felt a little round up of highlights was in order!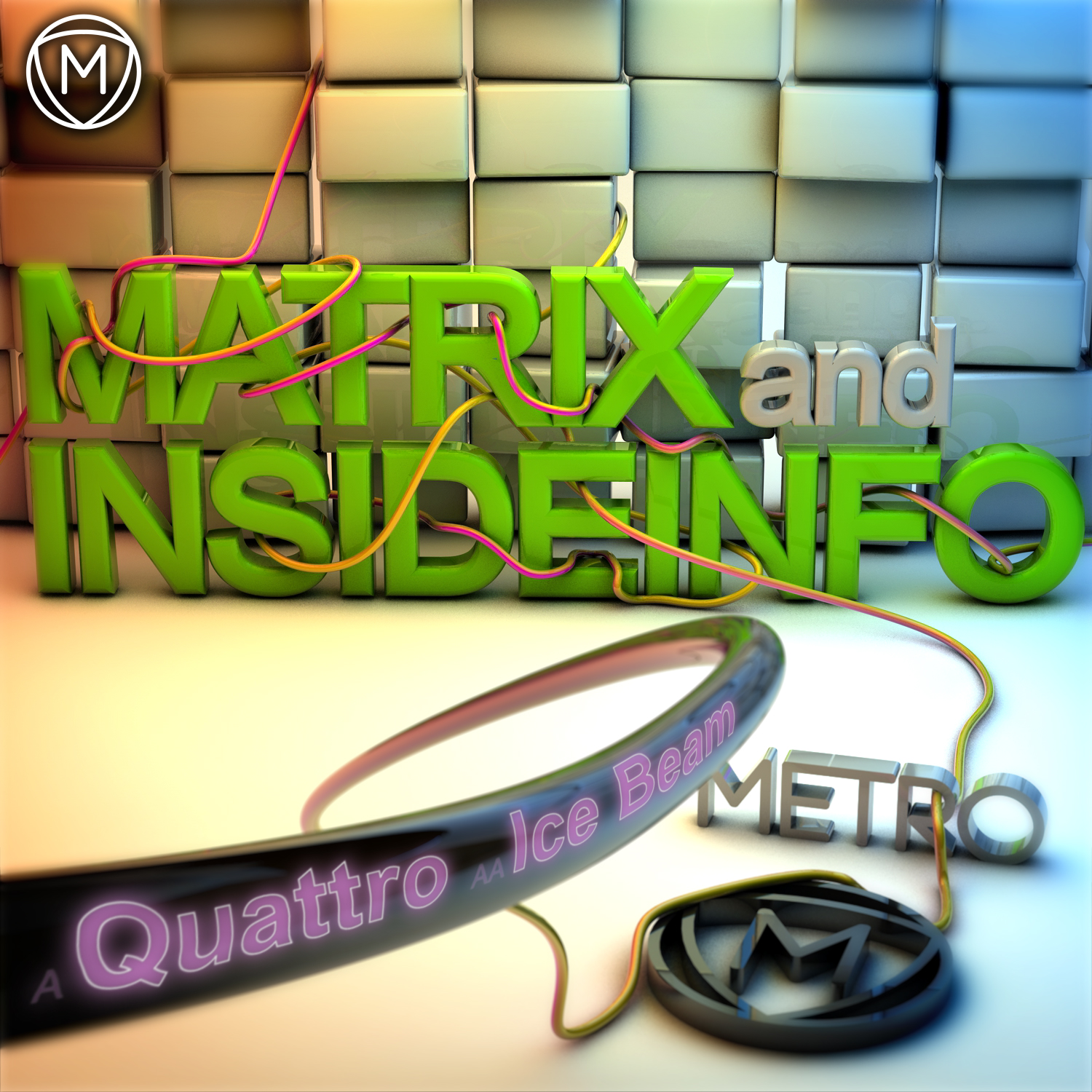 First up, Techstep godfather and Metro Recordings head-honcho Matrix has teamed up with up and comer InsideInfo to produce Quattro and they've come up with something quite special. A sparkly, twinkling melody builds the song up during the intro leading up to a firm drop and some brilliant moving bass synths, with the flashes of high end keeping things sounding bright. Ice Beam on the flip on the other hand is a solid dancefloor roller with a healthy growl to it. Watch out for the release on Mar 12th.
Shogun sister label SGN:LTD have got a brand new 12″ from Technicolour & Komatic who have delivered a rough amen roller in the form of We Were Always One, also out Mar 12th.
The official video for Sabre, Stray & Halogenics feat. Frank Carter III – Oblique has dropped this week. The song has been receiving props left, right and centre and is probably the best piece of deep liquid dnb that's been released in the last 5 years. We don't throw around words like "essential" lightly but this tune is just that. Look out for the release on Critical coming Feb 27th, backed with a tasty garage remix from Synkro.
[youtube http://www.youtube.com/watch?v=fffHfyie9tw]
Just today Commercial Suicide have put up the previews for SUICIDE062. Ulterior Motive have a grimey stepper on the A side but the real highlight here is the Klute VIP of Nymfo's Resolve. Bad tune!
Last but certainly not least, Glasgow D&B stalwarts Symbiosis have just released Episode 4 of their show on Radio Magnetic, featuring 2 hours of top quality beats including a guest mix from Edinburgh DJ and Special Records chief, Special Ed. Check it out over here.