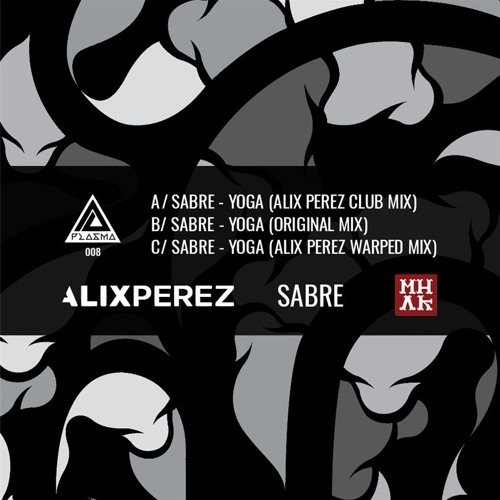 After an initially slow cycle of releases Melbourne's Plasma Audio have kicked things into gear this year, knocking out some really forward thinking music. Their latest release sees them close out 2015 in style with two new remixes from none other than Alix Perez.
It's always a pleasure when a label picks one of your favourite artists to remix one of your favourite tunes from their catalogue, so when I saw the promo land in the inbox I knew I was in for a treat. Fresh from his storming collab work with EPROM, Perez has taken the chunky hip-hop spirit of Yoga and put his own distinctive touch to it, healthy with that low-slung, crunked-out vibe that he's so good at dishing up.
In addition to the more obvious club mix, we're also treated to a less convention bound (and less DJ friendly) rearrangement on the warped mix. My only complaint here is that it could be more warped; asides from the intro the deviations from the club mix aren't that pronounced, which is a shame given the possibilities for experimental wonkyness. Still, this is a minor quibble in the face of a really enjoyable rework.
This one will be dropping on vinyl in January; hit up the Plasma Store to pre-order the wax, and look out for the digital at all the usual outlets from December 14th.