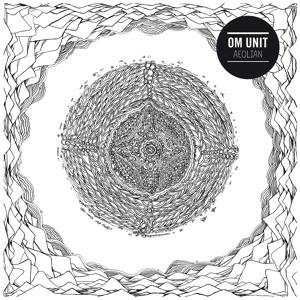 Om Unit's latest EP for London based label Civil Music sees the producer coming with an interesting new take on the 170BPM tempo range. With the exception of Reso's excellent drumfunk rework of opener Ulysees, the EP's tracks bear little resemblance to traditional drum & bass, nor the (mostly over-hyped) drumstep shenanigans that have been doing the rounds lately; rather we see music which has more in common with Hip-Hop, Glitch and Dub.
All the tracks are steeped in atmosphere and finely crafted, with heavy sub kicks and catchy but understated synth work all over, along with some tasty sub bass – the lowend on Lightworkers Call,  a collab with Kromestar, is ridiculous. Fans of dBridge & Instra:Mental's work as Autonomic should definitely give this one a listen.
The Aeolian EP is out July 30th from all good record stores.