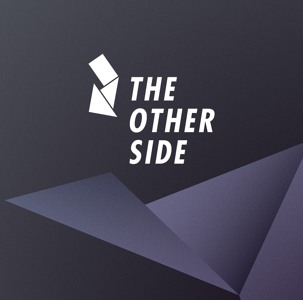 Symmetry Recordings, the label owned by drum & bass legend Break, have been gearing up for a while now to release The Other Side, the label's third album and the first to feature tracks from artists other than Break. Ahead of the release we caught up with Break for a quick Q&A about the album.
DNB Dojo: Since this is a collaboration album, who would you do a collab with if you could pick any musician alive or dead, and why?
Break: Its very hard, the list could be very long…would love to work with Marlena Shaw or Sade, they're two of my favourite singers.
Ooh or Seal if it was a guy!
DD: Was there a deliberate decision to shift the output of Symmetry away from your own productions and onto releasing more tunes from other producers, or did it just evolve that way organically?
Break: A bit of both…I have been releasing tracks from other artists for a little while, but so many great tracks were getting sent, it seemed right to do an album. Could probably do another one soon, there's so many good producers Im feeling at the mo.
DD: What's your favourite track out of everything you've ever written? For me it's probably between Is This What You Want and Too Much, though I also have a lot of time for Our World (from the Breakout EP you did for Eastside back in 2003)
Break: Bit like the first question pretty hard to say. Pleased you remember Our World,  that was one of my favourites at the time, sounds a bit gnarly now, but the vibe is rolling. I really like Let it Happen, Last Chance Remix, Love So True, and Evil Twin. Lightspeed also gives me goosebumps everytime…there's not many DnB tunes that do that for me…Think I'm more into the musical ones with heavy bass, my favourite combo.
DD: What's next for the label after this album? Any exciting future plans you'd care to tell us about?
Break: We will be releasing some exciting remixes from the album, and there are several tracks that I'm trying to get my hands on, so a few more singles to come soon as well.
Ive been working on a non Dnb album with the singer Kyo, the band is called "Degrees of Freedom", watch out for the first single coming soon. I'ts basically everything we're into that isn't DnB.
DD: The album features a nice variety of styles from more liquidy stuff to the really hard hitters like Kicked To Death. Which styles of drum & bass do you find it more fun to write, and to DJ?
Break: It kinda is 6 of one half a dozen of the other…Kicked To Death totally smashes it in every rave I've played, but it was designed to do that, after working on that in the studio for a while, can give you a bit of a headache… it's so loud and lairy…whereas working on Who We Are, which is one of the more liquidy tracks on the album, I find more enjoyable and satisfying… basically I'm more into piano than synths!
DD: Any tips for budding drum & bass producers? What can make a track great rather than just good?
Break: I think there is an element of hit and miss. Not every tune can be amazing….you can't expect to be able to do that…..whenever I try and make my best ever tune it'ss totally rubbish and contrived! When you nail a vibe that you're really into, that usually will come through in the music. Often less is more….I find that all you need is 4 or 5 tracks in your arrangement to have a killer….any more is usually just filler.
---
Check out previews of the album below and grab yourself a copy from your favourite shop on digital and vinyl, out now!