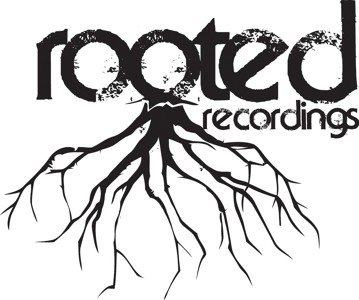 Chemical Ally's brand new D&B label Rooted Recordings launched this week with some top notch techstep from Fade, 2Sides, Chemical Ally and Lady Flava. We caught up with Ally for a quick Q&A about the label.
DNB Dojo: There are so many small independent D&B labels about, especially in London. What inspired you to set up Rooted, and what sets it apart from other similar labels?
Chemical Ally: In music there are many independent labels across all genres, and I think it's excellent. The ability for people to express themselves and maintain control of their own sound, Is what it's all about. Let's face it, this is about love for the sound that your label represents!
What sets it apart from other similar labels? Well I think in most cases what sets things apart, are the individuals behind the project and their motives. Some people maybe on to the next new sound, or be the next big thing. Or in my case, I aim to help maintain a sound and vibe, that i'm finding harder and harder to buy. I predominantly played Techno in my early DJing years and this then morphed into D&B. So Rooted will be styled from this mix of musical influences.
DD: Some of the tunes coming out on Rooted definitely hark back to a slightly older era of techstep production where menacing reese basslines were the order of the day. Was this a deliberate decision or just the best tunes you heard happened to be slightly "old school" in sound?
CA: This was a deliberate decision. D&B has many different affects on the dance floor, a warm fat bass that completely immerses you has the best effect of them all! In 1991 I was completely hooked on Rave music, 97-02 is my favourite period in D&B. This is and will always be the golden era for me, I consider myself Oldskool in mind. The early rave years combined with my love for Techno and late 90's D&B will all have influence on Rooted recordings.
DD: Which producers are exciting you most in the scene just now?
CA: There are so many. Obviously the artists that have featured on Rooted001. Fade is consistently churning out music he's like a machine, I'm sure we're gonna see a lot from him over the coming years. 2Sides is another force to be reckoned with, fresh people with fresh ideas. Artists such as Edit, xtrah, Villem, Fields, Mako, Krakota are all featuring heavily in the sets i'm playing. Then you have the veteran producers such as Break, Total Science, Marcus Intalex, that relentlessly provide music that keeps the scene buoyant.
—-
Check out the tunes from Rooted001 below and grab yourself a copy from Beatport!