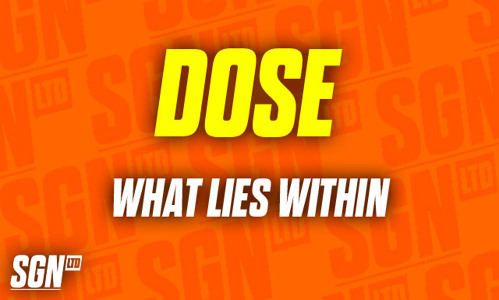 Dose's first single for SGN:Ltd left me a little disappointed; I've been a big fan of his releases over the years and his two 12″s for Subtitles were top notch, but Face Your Fears lacked the usual punch that I associate with the Kiwi producer. This latest pair of tunes shows that the man hasn't lost his edge though, pulling out a veritable pair of dancefloor destroying neuro badboys!
What Lies Within wastes no time heading straight for the build up, with big squelchy bass building to a massive drop with a tasty main hook. Simultaneous on the flip strips things back a little, hitting in with a varied drum break and a sub heavy, morphing bassline.
To celebrate the release Dose has cooked up the second in the SGN Mix Sessions series, throwing down 30 mins of hard hitting neuro including tunes from The Upbeats, Calyx & Teebee and Teddy Killerz. Noice! Check out the mix below and watch out for the 12″ dropping on May 27th.