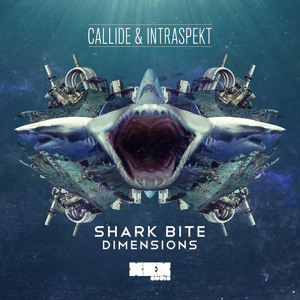 Cygnus PR guru and general D&B badman Callide teams up with fellow southerner Intraspekt to deliver two slices of techy, dancefloor oriented business. Shark Bite builds nicely with a sci-fi vibe both from the eerie synths and the choice sample before dropping into a militant array of bass stabs, distorted reece and pounding drums.
Dimensions backs up the A side nicely, dialling things back slightly and concentrating on epic filtered synth swells which positively sing through the tune. Beats-wise the duo have come up with a nice "three-quarter-step" style drum pattern for the tune, filling in the space between the kicks and snares with insistent hi-hat syncopations that keep the tune bubbling along nicely.
Check out the clips below and watch out for these dropping July 29th.