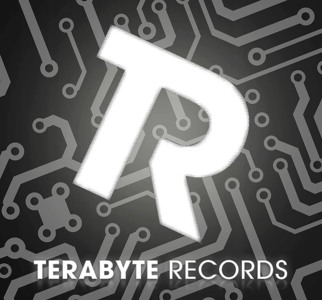 Volatile Psycle have been making waves lately with their crunching D&B and Glitch Hop productions, with a tidy selection of releases already out and more to come. Ahead of their new single for Terabyte Records, we caught up with the duo to find out a little more about the Norwich scene and their approach to the craft.
DNB Dojo: Hi guys! First up, for those who aren't familiar can you introduce yourself to the DNB Dojo readers?
Volatile Psycle: Ez! We are Volatile Psycle, aka Dan Lawrence (Volatile) and Jimmy Chick (Psycle).
DD: How did you guys get into the D&B scene? Did you start out as DJs, or producers?
VP: Dan got into D&B through a school friend, and soon built up a collection of tape-packs as his obsession grew. In his late teen's he started producing music and after only recently teaming up with Psycle has added mixing to his skills.
Jim's older brother was hugely into his dance music so Jim grew up with D&B, Garage and Hardcore featuring heavily in his daily life. After helping form DSOB (Darker Shade Of Bass) with some other local DJ's Jim also went to University to hone his production and recording skills.
DD: Given the disparity in tempo between D&B and Glitch Hop, how do you integrate the two styles in your sets? Any plans for DJ friendly cross-over tunes?
VP: We decided on starting a set off with some nasty Glitch, get everyone bouncing, then slam it into D&B and the place goes off. We either use certain tracks that have a tempo change or just chop at an appropriate point which can work wonders as it can catch people out. It keeps people on their toes! But yeah we have a couple of tempo surfing tracks in the pipeline…watch this space.
DD: What's the scene like in Norwich? Any other local talents hiding out there we should be keeping an eye on?
VP: The D&B scene has always been there in Norwich, plenty of heads get to Rumble or Color consistently. Big shout should go to Matty Perfection (T.I.) for his hard work on that front. DSOB also used to get down big names on a regular basis, I'd say D&B is a winner wherever you are in the country really. Glitch Hop is a sleeping giant at the minute though, whenever we drop big 110bpm tracks out you can see everyone looking around thinking 'what is this!?' But its still to really catch hold of a big following among Norfolk's finest.
Talent wise you have our regular cohort Charged who we've made a couple of our big swing influenced Glitch tracks with, the aforementioned T.I. who's getting releases on DJ Markie's Innerground recordings and Flat T wh'os doing well in the jump-up scene.
DD: What's your favourite piece of gear in the studio (hardware or software)?
VP: Reason 7 and the Mackies, we swear by them!
DD: What's your all time favourite D&B tune? If I had to guess my money would be on something pretty hefty, maybe Noisia?
VP: Such a tough question. So many to choose from, but I would say yeah, Noisia – Program. Jim's has to be either Noisia & KRSOne – Exodus or The Upbeats and Noisia – Creep Out.
DD: You've got a great new single coming out for Terabyte, any other releases you can tell us about?
VP: Yeah, we are really happy with this release on Terabyte, we can both see the label really taking off soon. We don't often go for the more minimalistic style, dubbed 'Yard' round these ways. We have a big techy free release on Nocid the day before our Terabyte debut, and have a few new cross genre tracks which will be dropping before the year is out too….
DD: Do you struggle to avoid the use of comedy Alan Partridge samples in your tunes?
VP: Aha! We have spoken about it before, just can't really see Alan's voice fitting in above a filthy reese though!
---
Check out the beats below and watch out for the single dropping in all good digital stores from September 2nd.