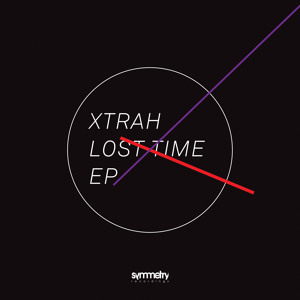 Xtrah returns to Break's Symmetry label with a tight selection of techy beats. Lost Time gets things rolling nicely with a gritty vibe and crisp breaks that are nicely offset by an unusually melodic vocal from Codebreaker. Always New sees Break and DRS getting in on the action and the riddim dropping to half-time; this one is as much hip-hop and dub as it is D&B, and fantastic for it too.
Out into the digital only tracks and we're back to full speed 170 territory; Groove Shadow heads for dark stepper realms while Break's remix of Cyrax does the dancefloor damage with some serious bass modulation and hefty snare impacts.
Check out the beats below and watch out for the EP dropping on vinyl and digital from September 30th.