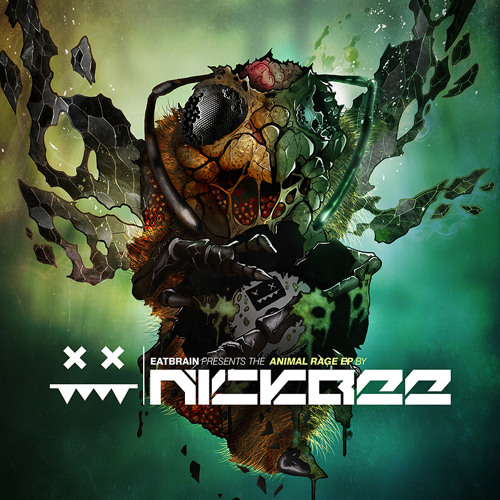 Jade's Eatbrain imprint continues the assault on your ears with another EP of fresh neurofunk beats, this time from Ukrainian beatsmith Nickbee. Apollo 18 kicks things off with a heavy hitting roller; tasty sci-fi atmospherics on the intro give way to squelching bass action and hard snares, with a few echoing chord stabs thrown in for good measure. The titular Animal Rage builds suspense on a long intro with swelling pads, cymbals and strings all adding to the tension before a growling bass drop kicks things into gear.
Gain The Energy delivers more techie sci-fi business with a hypnotic lead that fans of Black Sun Empire are sure to love, before Nickbee throws us a curveball on Blackline, dropping the tempo down to 130 for a nice chunky breakbeat track with more teeth than the average. Neurobreaks? Whatever, it's awesome. Check out the beats below and grab a copy on vinyl or digital now!
As if the hefty release wasn't enough, Nickbee has also put together a slamming mix for episode 10 of the Eatbrain podcast. Check it out and grab a free download below.