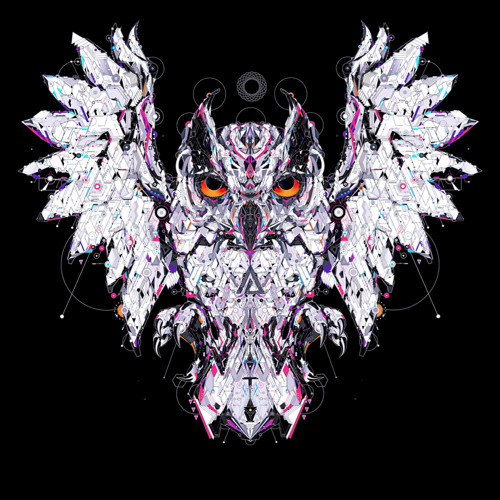 When the debut single from brand new Melbourne crew Plasma Collaborative landed in the inbox we were suitably impressed by not just the tunes but the presentation and ethos of the outfit. To find out more we caught up with Safire about the collective's ideas and their plans for world domination over the coming year.
DNB Dojo: Plasma Collaborative is clearly a group with many talents and many ambitions, can you tell us a bit about how the collective came together and who does what?
Safire: Plasma Collaborative is a creative platform that allows artists & musicians to express their creative works to the world. We wanted to create something new that isn't afraid to takes risks in a new environment. We are a group of friends – artists, musicians, audio heads, fashion designers etc. from Melbourne.
The project is driven by Safire & Finna. We've been orchestrating tours and events in Australia for almost a decade. Through our events company BBA we've been lucky to develop relationships with a lot of great people and has been one of the major factors we've been able to get a project like this off the ground, having the global support we do. Our two closest partners are Morph & Tobias J. We've always seen so much talent around us and needed a way to bring it all together, so we decided to form the collaborative as this would give us a way to expose our works to the world. The concept was to create a collective made up of various components…A (Record label), Apparel (Products hand made in Australia & locally produced), Digital Media Production (Music Videos, Audio Tutorials, Sample Packs etc.) and a studio facility based in Melbourne. This kind of platform would give us freedom to work within our creative sector…now that it exists the scope is endless moving forward.
DD: The teasers of the first single are sounding enticing, and you've netted some big names for a new collective. How did the single come together?
S: We always had an intention for Plasma Audio's inception to be one of very high standard. We've worked with Icicle quite a lot over the years through promoting events in Australia and couldn't think of a better artist to help us kick off our label, he is very aware & aligned with our direction & intentions. We knew we'd get exactly what wanted, so I hit him up regarding a remix and he suggested I send over something over. Myself, Amoss & Gusto had just finished up a tune which had lyrics referring to 'Plasma' and the '4th state of matter' so it made sense for Icey to remix 4th State!
DD: Can we expect some home grown singles from Australian producers in the future?
S: Yes definitely, if the quality is there then for sure. Plasma Audio isn't necessarily about representing music from the south pacific though. There have been a few labels pop up over the years that have had the concept of exposing music from from a continent that isn't quite as active in the drum and bass world as some but that isn't not our focus to be honest. We want to represent production that aligns with our concept & vision regardless of where its from…we just want to have a certain standard representing our sound and through the relationships we've developed over the years we're lucky enough to have access to artists from around the globe from our inception.
DD: You've already notched up some fantastic videos for The Upbeats and Subtitles Music. Do you feel the music video is underused or under-represented in the D&B scene?
S: Definitely, I think music videos and media production is very important nowadays. In my opinion is shows extra effort has been put toward a label's productions. I feel it's important to show that you're doing these kinds of things if you want to set yourself apart from the rest in some way. The music videos were created by one of our artists 'Tobias J who represents his own media production company Defnative. A lot of the credit goes out to him for all the video productions on the Plasma website. He is a talent and expect to see a lot of work from him popping up throughout various audio and visual scenes throughout the world.
DD:  What's in the pipeline for 2014?
S: We're currently wrapping up music for 002, and 003. 002 will be another 12″ from artists we've worked in the past through BBA. We're looking at doing an EP for 003 which will feature artists from around the globe. It might not be the case with every single release, but for some of them we plan to include a range of artistic products relative to the release such as limited edition vinyl sleeve, art prints & t-shirts etc.
We have a new range of apparel coming including new t-shirt designs, a jacket and various other apparel products. We've also aligned with various audio companies around the globe such as hardware and software developers. We'll be demo-ing some of their products and making production videos giving insight to new products from boutique analogue equipment to our own audio sample packs including a Plasma Audio Virus TI Soundset & even our own acoustic treatment products. We're lucky to have a wide range of talent & artists working with us to cover a huge range of fields giving us the opportunity to immerse in various fields.
Music will be at the forefront of our agenda although apparel, digital media, studio work & various other creative avenues will no doubt be providing us with plenty to do over the years to come!
---
Check out the new Plasma Collab single from Amoss, Safire, Gamma and Icicle below and watch out for the release dropping next month.