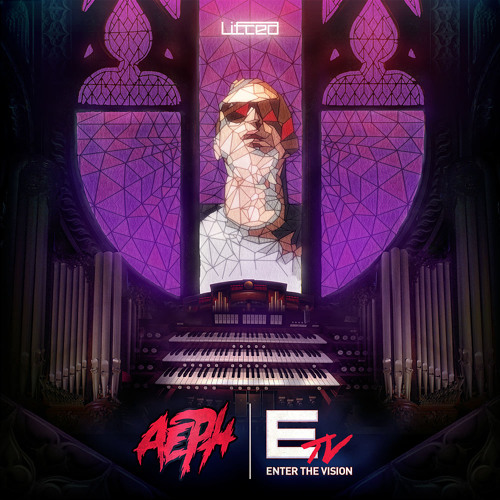 Aeph returns to Lifted Music after the storming success of the Black Hoax single with a five track EP of futuristic neurofunk belters. As with previous releases the level of production detail on show here is staggering, and the balance between musicality and dancefloor sensibilities is finely tuned.
ETV builds tension nicely with orchestral samples and arpeggianated leads before dropping heavy snares and massive growling bass, teasing with a half-time beat in the first half before building up to a full tempo drop in the second. True Motion concentrates more on bass modulations, while still letting the synth leads peak their head into the mix for character.
Back To The Jungle showcases Aeph's obvious affinity with 80s synth work, with a distinctly Night Rider-esque lead on the intro giving way to more warped neurofunk at the drop. Crusade dials things back slightly for a more groove-based approach, with rhythmic sub hits really driving the tune underneath catchy, bright synth work. Finally Aeph Is Dead drops the tempo for a surprising slice of funky electro house complete with slap bass!
Check out the tracks below and watch out for this dropping from March 24th.