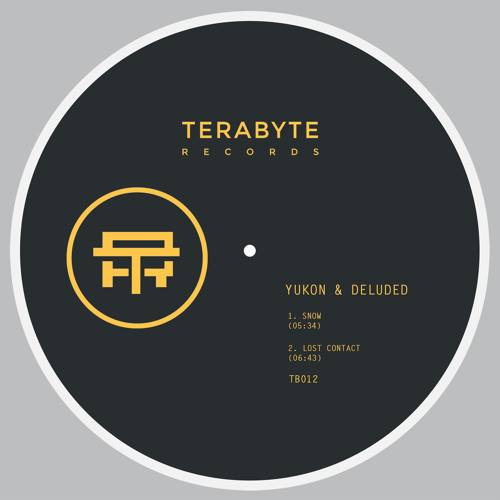 Terabyte continue their quest to bring us dark, minimal D&B from the freshest names in the game with a single from Yukon & Deluded. The Birmingham based duo serve up two crisp, subby beats that fit the Terabyte aesthetic well.
A-side Snow fills in a simple half-step template with a plethora of drum edits and fills, adding character by variation while maintaining a dark, hypnotic quality. Lost Contact meanwhile thins out the beats a little to let the distorted bass growls breathe, creating both tension and space in ample quantity. Ominous strings and FX snippets add to the brooding, dangerous atmosphere.
Check out the beats below and grab this one from your favourite digital outlet now!