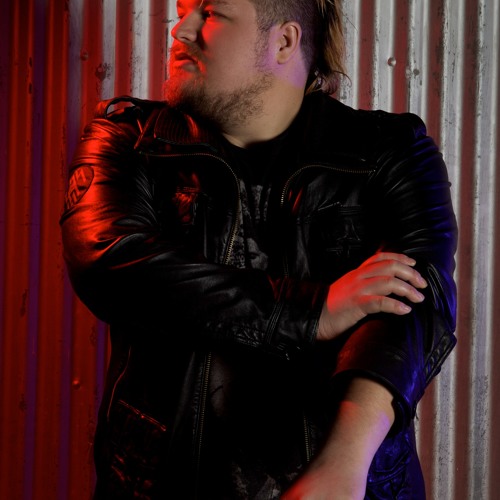 Recent times have been busy for Evol Intent; between their solo aliases, touring, giving away tasty freebies and some big collabs with the likes of Noisia, it's been a great year for the stateside trio. We thought it was high time for a chat, and Gigantor kindly agreed! Read on for his thoughts on free music, the "EDM" bubble and more.
DNB Dojo: Hey man, thanks for taking the time to chat! How are you today?
Gigantor: Cheers! Doing well man, just taking some time away from the studio.
DD: What's been keeping you busy lately?
G: I've mostly been working on new Evol Intent music, been on the road a bit as well. I also just released a new remix that I did with Dan Sena under my Computer Club moniker for Crosses. It's D&B too, been on a bit of an uptempo kick here lately, I blame the summer? 😉 As you might have noticed we've been cracking out new Evol Intent music pretty regularly with no plans of stopping soon, stoked and thankful for the huge response so far!
DD: The various members of Evol Intent have been pretty active recently with solo projects. Does the crew still come together to produce, or is it mostly Gigantor at the helm under the Evol Intent moniker?
G: Yes, we do come together to produce the new music! For some reason people think the project is just me, and I suppose that's understandable since I host the Evolcasts and I do most of the DJ gigs. I do operate as the figurehead of the project in this sense, but rest assured Knick and Enemy are still involved.
DD: You recently released a couple of collabs with Noisia, how was it to work with such legendary producers? Was the collab done in person, or online?
G: It's always amazing to work with those guys! I learn more in a day/two days of working with them than I do in a year otherwise. For both tunes we worked in person, and sent stems online. Their new studios are amazing, though we did start The Liquid in their old facility. Long Gone was started and completed in the new facility, but we also sent some stems back and forth. Even though it's a deeper tune, we're immensely happy with how Long Gone turned out!
DD: A little while back you kindly released a good chunk of your back catalogue online for free. What brought about that decision? Is this proof that music these days is really just a promotional tool to encourage people to come to shows?
G: Really it started with me wanting to find a mix of an old tune I couldn't dig up, so I did a new mixdown off stems that were available on-hand, and then gave the mix away for the hell of it. The response was massive, so I started going back and doing this TBT remaster/mix weekly. There were only a few tunes that we couldn't find original mixes/stems for, and some are just simply too old (pre-Evol Intent), but it was a fun time and nice to fix problems in some of these old tunes haha. One of my favorites to do was giving away The Ladies. This is a tune that Knick and Enemy originally did but never came out. It was traded back and forth in the Soulseek days, and become extremely popular on it's own accord. I was happy to put a new mixdown on it and give it a more modern spin.
As far as giving old music away for free, we realized a lot of those tunes are not available online in any form, minus the occasional vinyl rips on YouTube: relics of the vinyl era. Not to mention it's really tough for kids discovering that time period in drum and bass to find music, so this is our contribution for new kids to learn about that era and for old fans to enjoy. Everyone wins (well, perhaps except our label bank account haha). I really don't think the older tunes being up for free help people show up at gigs per se, but it definitely helps "the scene" as a whole.
DD: You probably get asked this a lot, but how do you feel the rise of "EDM", particularly state side, has affected the scene? Is the popularity good for the music we love, or is it detracting from the quality?
G: Rant time: If anything, I feel like the "EDM" boom in the USA is a massive opportunity for drum and bass as a whole. Popularity is good, and the more people into the genre, the more artists it attracts, and inevitably the higher the quality. There's this new, energetic fan base that's out there that gets exposed to drum and bass often, and is seemingly curious for the style.
Almost every producer that came up in the dubstep wave plays D&B at some point in their set, most are fans of the genre. Back in the day I remember a few notable producers sending me D&B tunes they were making at the time before they became the dubstep identities they are now. The younger fan-set sometimes refers to D&B as "fast dubstep" and generally they enjoy it, even if they have no idea about the style in general. D&B veterans need to embrace these new fans, offer knowledge, and not get hung up on demanding respect and shit like that. How are the new fans supposed to respect you when they know absolutely nothing about you in the first place?? The average EDM kid was in elementary school when we were coming up in the underground 8 years ago. Krewella, a bastion of the EDM-pop wave, crushed EDC Vegas with a (mostly) D&B set this year. There's so much potential for D&B in America and worldwide, the fact that the genre 'refuses to die' should speak volumes.
Older fans, if you want to see D&B grow: dig through your computer, put together a folder of your favourites and share it with new kids if they're interested. To hell with anyone who's gonna get pissed about sharing old records, drum and bass is supposed to be something bigger than a paycheck. I shared a massive pack of my favourites from the 1999-2010 era to a few younger fans who were eager to learn and I made fans of drum and bass. Blogging on that era wouldn't exactly hurt either 😉
DD: Going back to the early days, how did you get involved in the scene and come together as a group? How did it feel to get your first big breaks, like the Police State EP for Renegade Hardware?
G: Nick and I met in Tuscaloosa at University of Alabama, bonding over a mutual love of City Cafe and drum and bass. We started making tracks and the second tune we did together (Take That) started getting major attention in our circles. At this time we heard of this guy from Oklahoma called The Enemy making some next level shit.  We did a remix swap, and after that we were sold on working together.  Nick moved back to Atlanta, AJ (The Enemy) moved over after he finished school, and we started pushing forward as a group. First big break for us as a unit was the "Where's the Score" remix we released on our label. It got lots of play in the dark side outlets. Around the same time we did the "Corrupt Cops" remix which caught the attention of Chris Renegade who was working at Hardware/TOV at the time, and the rest is history.
DD: Are we ever gonna get our grubby mits on that Spor VIP of Flipside, or is that lost in dubplate hell forever?
G: hahah that's mostly up to Spor/Feed Me. Theoretically it's lost in dubplate hell forever, but you never know 😉
DD: One for the producers out there, do you have any tips for achieving those tasty glitches that often feature in your productions?
G: Sure, believe it or not we used to do heavy midi-edits in Reason samplers originally for the glitching, but now you can achieve such amazing glitchyness very quickly in Ableton Live, Logic, or Cubase if you fuck with the stretching modes and aren't afraid to get deep.  As always there's a cavalcade of glitch plugins by various manufacturers (iZotope's stutter edit has been a fun favourite lately, Sugar Bytes line is rad too), but I find it's better to bounce your results down/resample and keep screwing with it to get crazy with the cheese whiz. Also if you're a Live 9 Suite user, there is a never-ending wealth of Max plugins out there for glitchy fun.
DD: Last but not least, what's your favourite snack for those long studio sessions?
G: Generally I'm a delivery/take a break from the session for a real meal sort of guy. Other than that…coffee? Oh yes lots of coffee…
---
Wise words indeed! You can check out Evol Intent's latest freebies Under The Radar and Eye-D collab Jim Skynner below; watch out for plenty more from them over the coming year, and head over here for access to their massive back catalogue of TBT freebies.