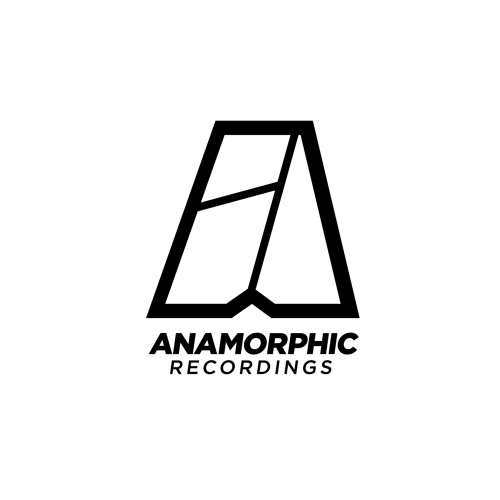 News of a fresh new D&B imprint launching this year in Northern Ireland reached the Dojo via friends across the chilly seas, and with names like Jam Thieves and Pennygiles already on board and big plans for vinyl releases we thought we'd better investigate! With that in mind we caught up with label boss Nephilim (Joe to his Mum) for a chat on all things Anamorphic.
DNB Dojo: Hi Joe, thanks for taking the time to chat. How are you today?
Nephilim: Yeah man great, couldn't be better man actually 🙂
DD: Care to introduce Anamorphic Records to our readers?
N: Anamorphic is a Belfast based Drum and Bass physical and digital record label. Our aim was to give producers from Ireland a home grown platform to release on. I have a few lads from up and down the Island on board, C4, Stash, Sage, Enno and Genitix to name a few, these guys represent exactly what the label is about, amazing talent, all bringing a different flavour to the label. There will be a few established and international artist putting out tunes with us too, we have made a few friends here at Anamorpic along the way in the last year or two!
DD: What's your vision for the first year of the label?
N: The first year…well, just to get a foot hold in the scene would be good, some decent artist support and I'll be happy. You gotta walk before you can run and all that. We are brand spanking new so anything could happen, I have faith in my signings and my artists, some of which speak for themselves.
DD: I believe the first release is coming from Belgian producer Taos, how did that come about?
N: Taos wont actually be the first, I'm still deciding who will drop first, Sage and Dan Guidance are a possibility. Taos got in contact through a friend, Leo, from Jaheire/Off The Record, we both had done a mix for his series and Leo hooked us up, as soon as I heard the two tunes I knew they would be a nice dimension to the sound of the label.
DD: You've also got releases coming from Jam Thieves and Pennygiles, any details you'd care to share?
N: Can't say to much really, both artists have agreed to release and will be two of our four vinyl releases this year.
DD: What made you take the decision to release on vinyl in an era where physical sales are such a risk?
N: It was a no brainer really for me, the fact you get something you can touch when you part with your hard earned cash made the decision. Vinyl was what I started DJing with and I really wanted to be part of something that amazed me as a teenager – hitting the local record shops and seeing all those new tunes on the walls/racks. Digital is great, I'm not a vinyl purist or anything; I use Serato and the control vinyl for DJing, but you cant beat the feeling of buying new wax!
Vinyl sales rose 40% in the first half of 2014, while album sales are dropping…people are snapping up wax, which is a positive sign for small indie labels like us, while the UK government continues to screw us through new bullshit tax regulations for digital sales, at least the humble vinyl is a source of light.
DD: I understand Anamorphic started out as a club night, what's the scene like in Belfast?
N: Yea man, my good mate Ryan Percy and I set the night up to do Techno, we have tunes out on Dynamo, Big Punch and Subwoofer. But due to various reasons we ended up doing Drum and Bass; Ryan would be from a more house orientated back ground, while I come from Hardcore/Jungle when growing up to D&B now, hence the mad-ass techno we make haha.
It was when going down the D&B root with Anamorphic I realised this was my opportunity , I was making and playing out what I loved, but there was no label from where I was from. Anamorphic will still continue as a night, but it will be Anamorphic label nights now, giving my artists a platform to play out now also. The plans for the first one are already in the works.
DD: Any tips for prospective producers looking to sign tunes with you?
N: Not really man, we will put out most styles of D&B…strictly NO jump up though haha. If it's made well and I like it, I'll put it out, what I wont do is put out anything I'm not really feeling, even if its from an established artist.
DD: Last but not least, five records you've been rinsing out recently?
N: Tough one! Off the top of my head…
Om Unit – The War (featuring Jehst)
Seba – Mesmerism
Clarity – Other Sights VIP
dBridge – Module Eight
Hydro & Halogenix – Trieste
---
Keep an eye out for Anamorphic's first release dropping later this year! You can hear clips of upcoming releases from Taos and Dan Guidance below.