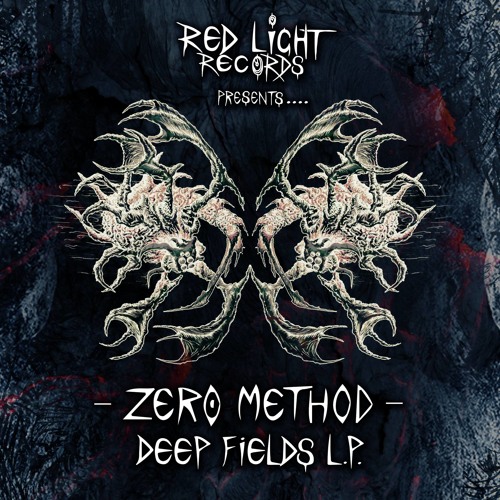 Neurofunk fans should already be more than familiar with Optiv's Red Light Records imprint, responsible as it is for putting out hard hitting, futuristic D&B for the past 13 years. Their latest offering comes from Hungarian producer Zero Method who brings a full length LP to the table, and the results don't disappoint!
The first thing that struck me upon listening to Deep Fields is the consistency of tone present throughout the album. The tracks are varied in composition, but the body of work feels very coherent; not merely 11 tunes thrown together, but a journey through thematically similar and deliberately placed tracks. That tone is undeniably mechanical, carrying a ruthlessness and efficiency which gives the album a really single-minded vibe.
There aren't many surprises in terms of style here but the level of detail and robustness of the tracks makes up for any shortfall in genre innovation, and if you're looking for well polished neurofunk with an undeniable groove it's difficult to fault this LP. Check out the clips below and hit up your favourite digital outlet to grab a copy right now!