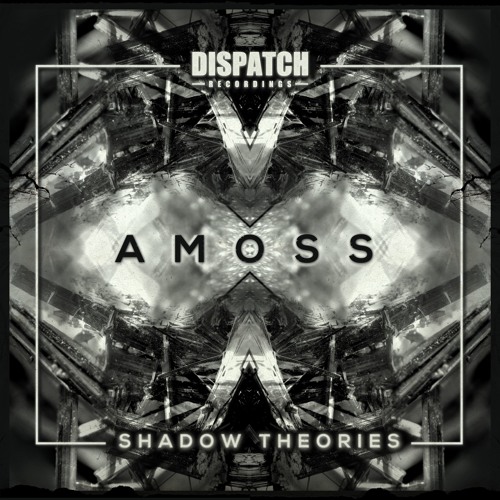 Ever since 2012's State of Suspension EP we've been waiting for the return of Amoss to Dispatch Recordings. We're a bit surprised it's taken this long, but their brand new Shadow Theories release has certainly been worth the wait.
While the EP treads familiar ground for the most part, sometimes evolution can be just as satisfying as revolution and hearing the the countryside duo's sound mature proves to be exactly that. Their dark and gnarly style sounds as fresh and dangerous as ever on tracks like The Wayman Break and driving Fre4knc collab Vortice, a track that fans who have caught any of their sets over the past few years will probably recognise.
There's room for something a little lighter amongst the grimey shenanigans too, with Viv May and C. Tivey coming aboard for the jazzy vibes of Stalling Theme before the release closes out with the thundering kick/snare riddims of Crooked Arm. Another top release from a production duo we hope will be around for a long time to come! Check out the clips below and hit up the Dispatch Store now to grab the EP on vinyl or digital.