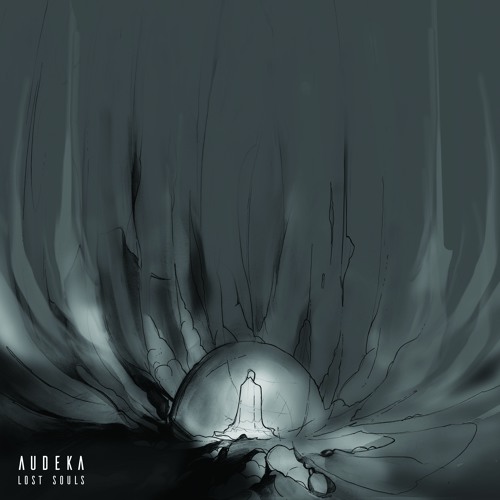 Methlab's foray into record label territory over the past few months has resulted in some seriously impressive releases, and their latest from US production trio Audeka is undoubtedly the label's most ambitious project to date.
Unsuprisingly given Methlab's heritage and artist roster and Audeka's previous work, the first thing that jumps out about Lost Souls is the quality and detail of the sound design. Bassline production geeks will definitely find plenty to be impressed by here, but despite the technicality the results are powerful and emotionally resonant. Neurofunk and it's related lower-tempo cousins can sometimes become a biggest-bassline dick-waiving contest and thankfully Audeka have avoided falling into that trap.
There's also a versatility on show here with the album's first two tracks alone showing a huge range, jumping from dubstep-esque industrial-tinged destruction to beautifully soft trip-hop. Most of the tracks on the LP definitely lean more towards the former than the latter, but even within that signature Audeka sound of groaning bass distortion and heavy hitting percussion there's room for tons of experimentation with both rhythm and sonic texture.
Most ambitiously still the album attempts to tell a complex story of a man's journey from a small village through a forbidden underworld as he attempts to rescue his wife from the clutches of a dark magic. Given the album's largely instrumental nature it's difficult to imagine this narrative coming across without prior knowledge, but it's nonetheless interesting to bear this in mind when listening to the sounds and moods of each track; it certainly conveys a journey through myriad fantastical landscapes.
Overall if you like your electronica a little avant-garde and have ever enjoyed productions from the likes of Broken Note, Amon Tobin or Noisia then this album is absolutely essential listening. Lost Souls is available right now from the Methlab Bandcamp; grab it straight from the source and net yourself some attractive artwork posters into the bargain.