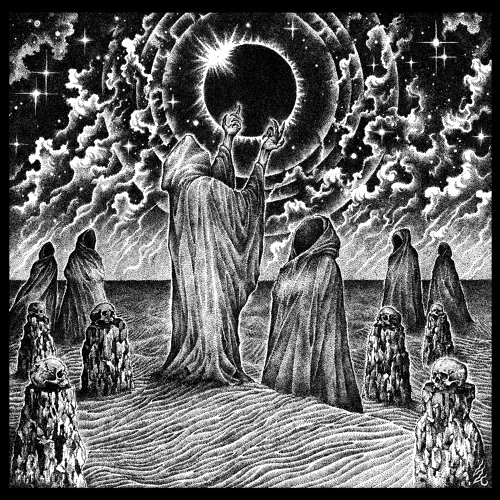 When two of the best producers in their respective scenes come together on a new collaborative project it can yield something pretty special, and that's definitely the case with Shades. Combining the D&B chops of Belgian native Alix Perez with the low slung bassline wizardry of West Coast USA's EPROM has yielded three absolutely deadly EPs, and now their debut album In Praise of Darkness is upon us.
That title definitely rings true in the sounds on show here; as with previous releases the vibe here is very much dark rooms, oppressively heavy basslines and a militant, thuggish swagger. This is bass music's answer to doom metal; an electronic Sunn O))) for 2018.
As you'd expect from previous output there are some obvious club ready rattlers; lead single The Saga stands out, as does the warped G-Funk of Faultline and the stomping bassline wobbles of Kolumbo. There's plenty of exploration into more experimental corners of their sound too, including a cracking track featuring the vocal talents of Killa P.
Some listeners may find elements of this album a little esoteric compared to the more accessible beat-led rhythms found elsewhere in the scene, but if you're looking for something a bit different then this is an impressive voyage through some of the best sound design around. In Praise of Darkness is out now on Deadbeats – hit up your favourite store to grab a copy now.