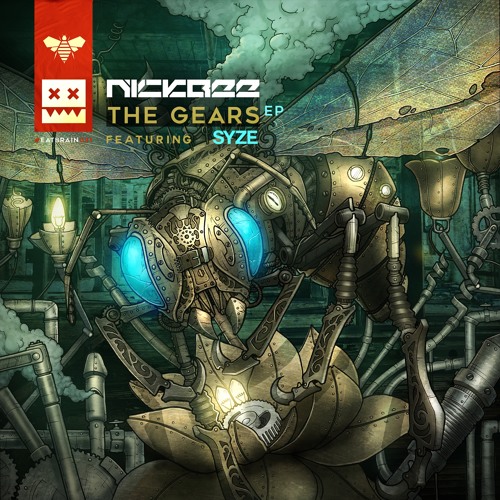 Ukrainian producer NickBee has had a busy year, with releases for Invisible, Ignescent, Mindtech, Concussion and many more, and now he brings his latest work to Jade's Eatbrain imprint on The Gears EP.
For the EP we're treated to two instrumental cuts and two more featuring vocalist Joanna Syze. While The Gears and Together With Future are perfectly accomplished hard-edged dancefloor rollers, the two tracks with Syze undoubtedly steal the limelight.
Nowhere To Run builds tension with sparse drums and Syze's distinctive vox before moving into a rollout featuring unusual melodic touches and more of those haunting vocals; definitely a bit different than your average neuro roller, but more than capable of moving feet in the dance nonetheless. Second vocal cut We Fight closes the EP in style, with a euphoric build-up and more of those lush vocals giving way to a trademark stripped back NickBee banger.
It's great to see artists pushing the more musical side of D&B while keeping their eyes firmly on the club, and NickBee has always trodden that line well; here's hoping for more Syze collabs! Check out the clips below and hit up your favourite digital store to grab a copy now.