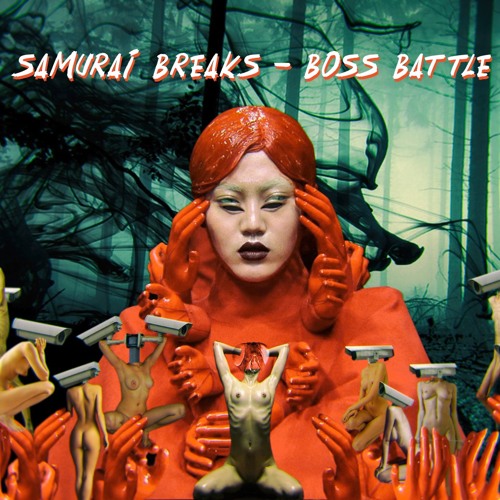 Samurai Breaks has been a busy man this year; between building up the Tsunami Bass Weight imprint alongside label partner VYKing and dropping releases for Plush, Halogen Music, Electrikal, Fragmented and more, 2017 has given us lots of output from the English-born, Prague-based producer. Between all of that he's also found time to write his debut album, the Boss Battle LP, which dropped on Tsunami Bass Weight last month.
The album sees Sam honing in on the heavyweight halftime sound he's explored on some of his other recent releases, taking cues from the likes of Ivy Lab and Signs with sparse beats, hints of trap and monsterous neuro-influenced basslines the order of the day. The album is at it's best when it combines the head-nodding quality of a punchy halftime drum rhythm and a simple but weighty bassline with playful glitchiness, as on LP hightlight Special Delivery.
It's not all sluggers though; rapid-fire breaks come into play on the chaotic Devil's Lettuce and the antagonistically named Swivel, switching things up from the slower and more hip-hop influenced mainstays elsewhere on the record. Overall this is an impressive body of work – while perhaps not as varied as it could be it is still well worth a listen. Halftime bassheads, this one's for you. Check out the clips below and hit up Bandcamp to grab a copy now.