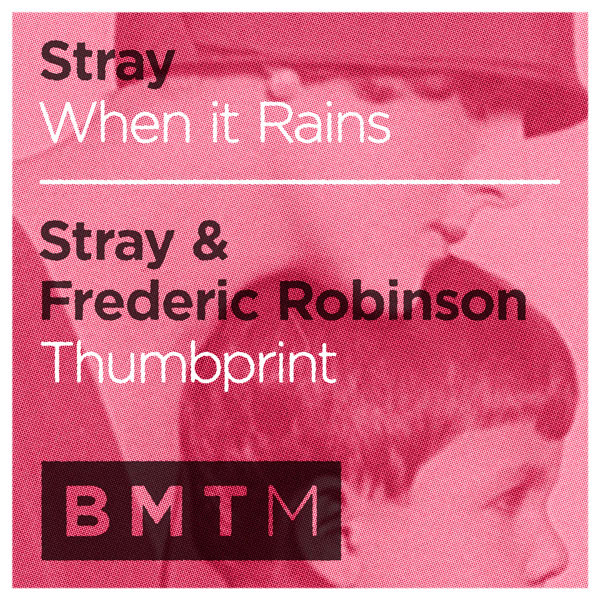 Blu Mar Ten opened the doors of their label to outside talent at the end of last year to widespread acclaim, and their latest release from Stray shows a continuing commitment to releasing the best in leftfield drum & bass.
A side When It Rains is elegant, ambient, so minimal it can barely even be called drum & bass, and perfect for it. All echoes and reverb, a sculpted soundscape in every sense of the word.
Thumbprint on the flip delivers a totally different vibe, with utterly glitched vocals layered over an off kilter beat and some dark bassy stabs to create a robotic, angular sound that's reminiscent of some of Rockwell's tunes, if rather less angry.
Watch out for the release on Jan 28th.