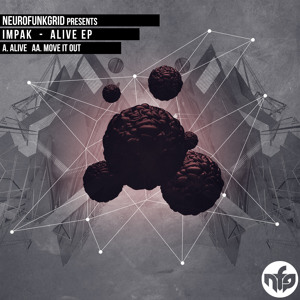 Youtube channel turned net-label NeurofunkGrid return with another top quality free release, this time from Spanish producer Impak. Alive delivers a hyperactive slice of futuristic neuro goodness, with tons of movement in the bassline and a pounding beat.
Move It Out builds things up with some nice synth harmonics before the drop; a half-time beat with the force of a dozen sledgehammers set to some fantastic warped sub bass. Just as you think you've got the tune figured out it swaps to double time for maximum heft. Nice!
To top it all Impak has also put together a tidy 45 minutes mix of the latest neuro cuts for the 12th in the NFG Talents mix series. Check out the beats and the mix below and download the release from the NFG Facebook page here.