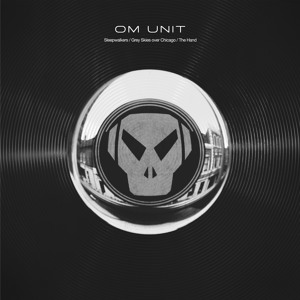 Om Unit's conquest of the 170BPM spectrum continues with a stunning EP for none other than the mighty Metalheadz! Blending Jungle and Footwork with influences from Dubstep and Hip-Hop to great effect, the "not quite D&B" style of previous releases is only getting better.
The Hand kicks things off nicely with a super beat; the backbone is a half-time kick/snare routine but every conceivable space has been filled in with frantic hat and snare syncopation to create a fantastic duality between the relatively slow speed of most aspects of the tune and the breakneck drum fills.
Grey Skies Over Chicago amps things up a notch with a huge, angular drum line battering down the door to a background of ominous, futuristic synths soaked in reverb and oozing character. Finally Sleepwalkers nods the head to 90s techstep with a skittering beat and stabbing bassline that could well have been written by Photek back in the day. Serious business.
Check out the beats below and grab yourself a copy on vinyl or digital now!