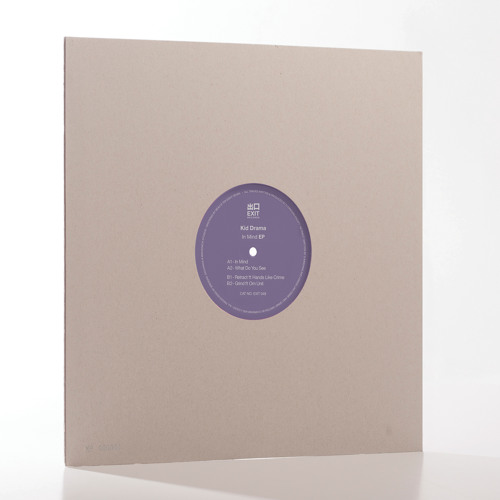 After the recent announcement of Heartdrive it seemed inevitable that we'd be hearing more 170BPM productions from Jon Convex under his Kid Drama alias, and the new EP he's prepped for dBridge's ever forward-thinking Exit Records delivers more beautiful 170BPM explorations in the spirit of Autonomic.
In Mind kicks things of with lush, melody driven ambience and subtle but insistent beat patterns before What Do You See? switches the tone, opting for dark, throbbing bass and stark half-time drum rhythms.
The deep, dark vibes continue on Retract, which sees Convex teaming up with relatively unknown Australian producer Hands Like Crime to craft a tune that's all in the detail of the percussion (and appears to make excellent use of a sampled dial tone). Finally the appropriately titled Grind sees him recruiting Om Unit to the studio for a grimey, evil sounding tune full of frantic half-time syncopation and spooky lead synth chords.
Check out the beats below and watch out for the release dropping on vinyl and digital from 18th November.