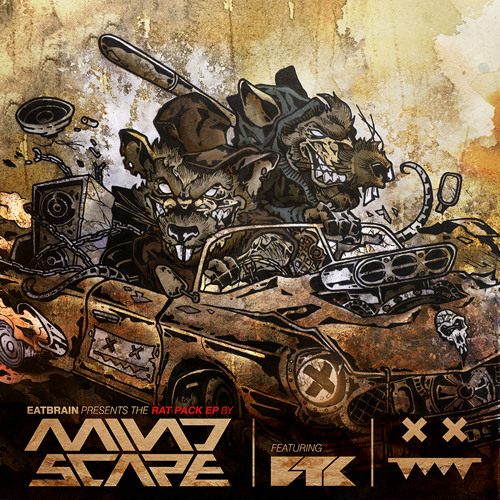 Eatbrain return with another slice of dark, hefty neurofunk to round out an exceptionally strong 2013 that has seen huge EPs from the likes of Nickbee, Telekinesis and Teddy Killerz.
This time Hungarian veteran and longtime Jade collaborator Mindscape steps up to the plate, and fans of his previous output won't be disappointed. Rat Pack hits home with massive snares, wonky bass and some apt sci-fi style samples, while Brightness proves to be a full on assault of aggressive midrange sawtooth and skittering breaks.
Elsewhere BTK gets in on the action for the super catchy bass hooks and hypnotic lead melody of Road Rage, before Space & Time closes the EP with frenetic bassline modulations and a glitched up vocal slice. Check out the clips below and grab a copy on vinyl or digital from your favourite retailer!