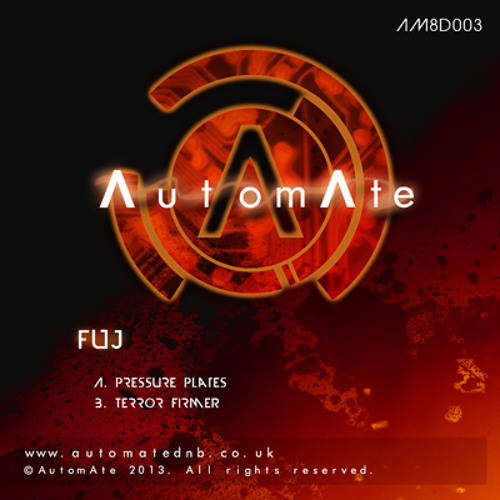 After an exceptional 2013 Automate continue their push on the varied fronts of D&B with the third release on their Deep imprint from Australian producer Fuj. Pressure Plates proves as menacing as it is musical, with hints of dub layered into a mix of tribal halftime drum rhythms and growling bass. This may not be a full-tempo roller but it packs a mighty punch!
Over on the flip Terror Firmer dials things back a touch while amplifying the levels of tensions and gloom; ominous synths and deep sub bass pervade the mix with occasional swipes of distorted midrange reaching out of the tune to knock you off balance. The second half of the tune brings things full roll quite nicely, providing DJs with a useful weapon for switching between halftime and full frontal beats.
Fuj is definitely one to watch for 2014! Check out the beats below and watch out for this one dropping at all good digital outlets from Jan 20th.