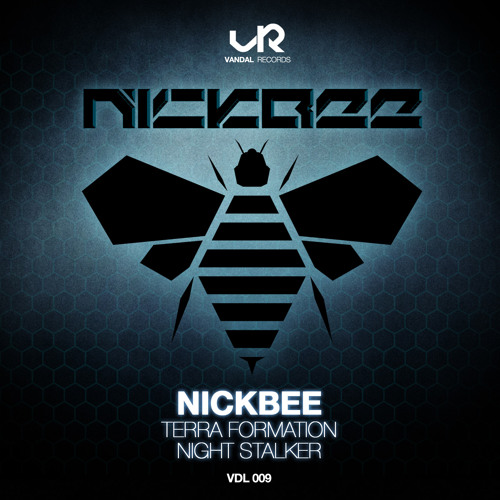 Man of the moment Nickbee continues his excellent run of releases with a pair of atmospheric techsteppers for Vandal Records. Terra Formation blends Nickbee's ear for beats and bass with eery atmospherics and a memorable yet understated lead hook.
Night Stalker lets a scuzzy reese bass take center stage over metallic snares laid down in a helter skelter beat patter, with a hypnotic synth lead coming in as the beats break down into an obviously techno influenced pattern before breaking down into nothing for the bridge.
Watch out for the release at all good digital outlets, out now!