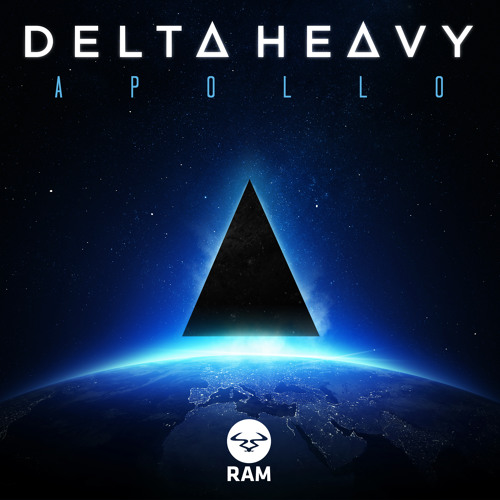 Ram Records have long been the kings of the polished, big room D&B sound where the bight of tech and neuro cross over with the energy of jump up and the sheen of liquid to create a sound that's difficult to argue with in many ways. Their latest EP from Delta Heavy sits very much in that vein and while it may not be the cleverest selection to see the light of day in recent years it certainly makes up for it with sheer production quality and dancefloor vibes.
Apollo gets things off to a flying start with huge a huge bassline, rolling beats and melodic swells all coming together for a full spectrum workout. The World Is Yours drops things down for a more rhythmic workout with a little more euphoria on the breakdowns and less teeth on the bass. Last but not least Badboy Style combines an old skool reese bass line with some distinctly trap infused beats and a hint of old skool rave for a tune that's sure to polarise opinion; this one's a bit marmite folks.
Check out the clips below and grab this on vinyl or digital from your favourite store now. Watch out for Delta Heavy on the road over the next couple of months too – they're playing a string of dates in Australia, Europe and the USA between now and the end of June.