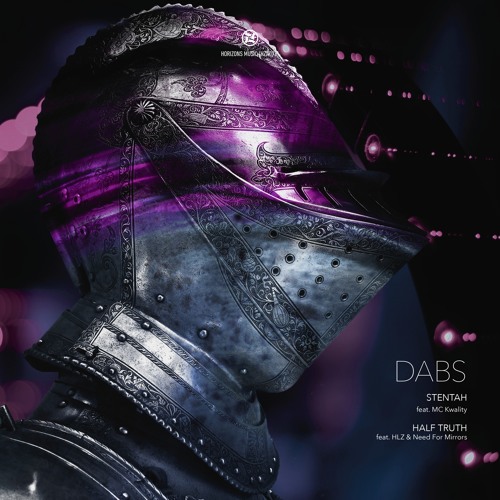 Dabs brings another pair of innovative beats to the ever busy Horizons Music roster. Stentah sees MC Kwality step up on vocal duties, providing a ragga style toast to a distinctly dub and dancehall influenced riddim. Hints of jungle peak through the unusual drum arrangements, keeping the energy D&B while refusing to drop into an obvious rolling break.
Half Truth brings HLZ and Need for Mirrors into the mix for a deep, melancholic roller. Crisp, insistent high hats and hefty sub provides the backbone of the tune, with a liberal sprinkling of piano and strings giving the beat character and soul.
Head over to the Horizons store to grab this on vinyl or digital now.