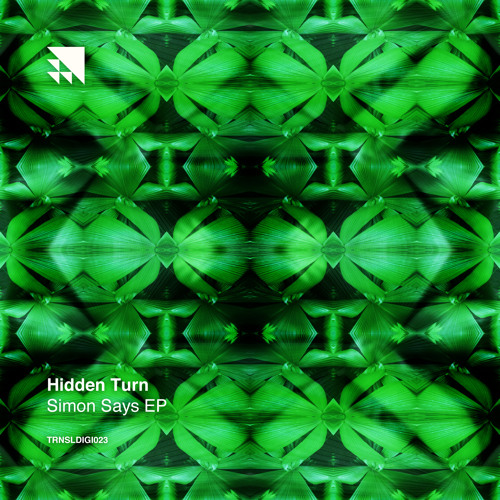 Translation Recordings continue to reinforce their position as one of the most innovative labels in the scene with a fresh new EP from Hidden Turn. The sounds on display here really challenge preconceptions of what kind of music can be made in the 170BPM arena and effortlessly combine musicality and heft in a way that few producers can.
The titular Simon opens up with ominous sub and a half-tempo beat before filling in the drum lines with extra beats and gradually seguing between acid basslines, floaty female vocals, wailing sirens and sampled spoken word – quite the sonic canvas! Next up Binary drops in with a beat that I challenge you not to nod your head to. Go on, try. Sheer groove on the intro alone, let alone once the main drop comes and the beats are falling all over the place amid an atmosphere of bouncy dub-imbued joy.
Champion Change heads for more ominous territory, with the intricate percussion of the previous tracks preserved but the bassline and overall tone of the composition replaced with a brooding (yet never sombre) aesthetic. The vocal sampling on this track combined with the higher frequency melodic flourishes prevent it from ever sounding like a dirge and break the mould of the usual moody D&B to boot.
Last but by no means least, What's Going On hits that head-nodding drum groove once again with more low end growl and some deft glitching providing the background while eastern sounding strings take centre stage to round out an unusual and rewarding EP. Check out the tracks below and grab the EP from Beatport now, with full release following from May 26th.