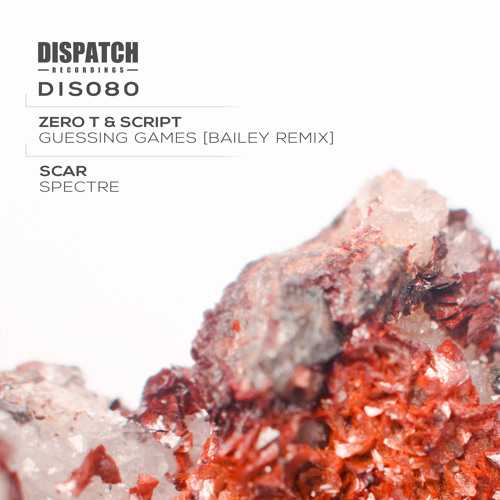 Dispatch Recordings get busy with a big 12″ featuring a pair of techy dancefloor rollers from some of the biggest names in the game. Bailey makes a rare production appearance to remix Zero T & Script's Guessing Games, taking the atmosphere and heft of the original and turning in a tougher relick. Those drums! Punchy business.
Next up production wonder-duo SCAR return to Dispatch with Spectre, aiming for the chest with a rolling break and savage bass hits. This one's sure to provoke a few gun fingers on the dancefloor!
Those of you who've kept your eyes on the Dispatch Store may already have snagged a (now sold out) advance vinyl copy. For the rest of you, check out the clips below and watch out for the full release dropping from June 23rd.
[youtube https://www.youtube.com/watch?v=VX8sA240PoY]