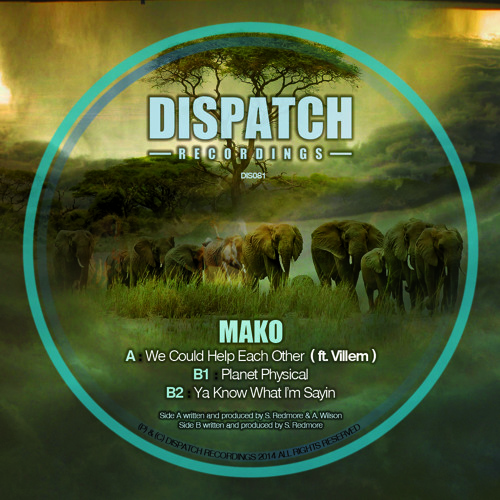 Mako continues to cement his position in the scene with a new EP for Dispatch Recordings featuring four tracks inspired by the classic sounds of 90s D&B origins. Utopia Music alumni and frequent collaborator Villem brings his studio skills to the table for the first track, bringing tonight intricate break-work, atmosphere and bass heft in the style that Mako exercises so well.
Planet Physical takes things in a darker direction, blending modern techstep bass and production sheen with the helter-skelter drum patterns of jungle. Vocal snippets interspersed in the track explore Mako's obvious interest in philosophy; maybe a few ravers might scratch their heads in the dance a bit for good measure. Ya Know What I'm Sayin continues the drum workout, with simple sub hits and a driving energy giving the composition tons of pace.
Last but by no means least, There's Nothing We Can't Be brings huge reverbed snares and atmospheric synths for a softer, more melodic track full of quirky samples and musicality – a great swan song to an EP that feels like Mako really settling into his abilities as a producer and experimenting freely with the flexible form that is D&B. Check out the clips below and head over to the Dispatch Store to grab an early copy before the general release on July 7th.
[youtube https://www.youtube.com/watch?v=K-9LvJsaYIw&list=PLRcyxRjocmcCtoPBHd9sOtLmas0pnGnhR]