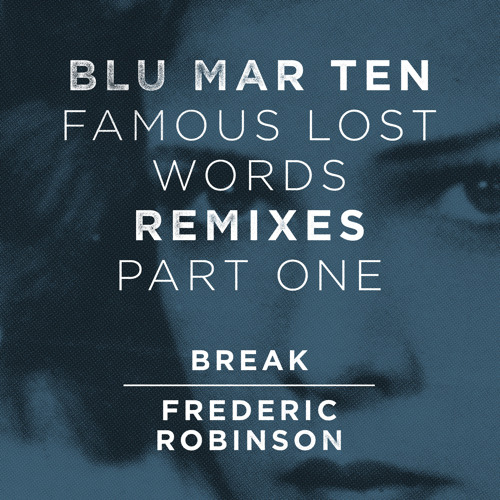 The first of the Famous Lost Words remix releases touches down with fresh reworks from Break and Frederic Robinson. Break's name often comes up in discussions of "the best drums in D&B", and his take on Break It All Apart is a great example of his gift for crisp, punchy breaks. Keeping the soulful vocal and melodies of the original but bolstering them with insistent drums and some tasty filtered bass growls, this is a lovely balance of dancefloor sensibilities and musical beauty.
Frederic Robinson meanwhile applies his unique stylings to Somewhere, dropping the energy for a Bonobo-esque downtempo rework. Shuffling beats, synth swells and Frederic's gift for soft melody combine as he makes the work his own, and the results are pretty breathtaking. The child-like innocence often heard in his music shines through here, and the vibe is irresistible. More Frederic Robinson releases please Blu Mar Ten!
The remixes will be available on vinyl and digital from Blu Mar Ten's store and all the usual outlets. Check out the clips below and grab your copy from August 4th.