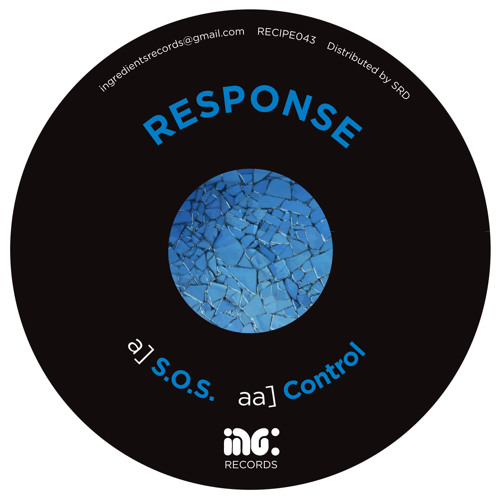 Ingredients return with another excellent 12″ from up and coming Manchester producer Response. S.O.S. brings old school techstep vibes with up to the minute production techniques, combining rolling breaks, throbbing sub and ominous synth stabs for a Tech Itch style workout.
Control is the real star of the show here though, and is one of the most interesting tunes to have graced the Dojo inbox in recent times. A crisp 2-step beat provide the backbone of the tune, over which we're treated to big sweeping synths, a melancholy lead melody and a repetitive, dystopian mantra about computers and their control on our society. You can hear all sorts of musical influences being melted down into this one, and the vibe is impressively creepy.
Check out the clips below and watch out for this one dropping on vinyl and digital September 8th.