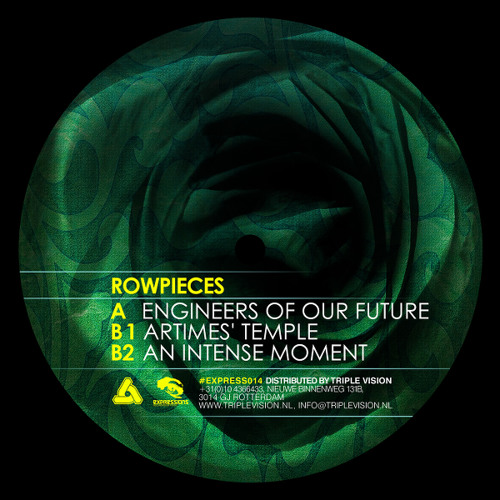 Fokuz Recordings present the latest release from their Expressions sub label with a new EP from German liquid producer Rowpieces. Engineers of our Future kicks things off with a dense but perfectly balanced assortment of rapid breaks, synth swells, strings and rapid arpeggios.
Artemis' Temple feels like classic Good Looking Records territory with soft, swirling pads and a classic break forming the backbone of the tune over which funkier elements are added; the result is a mellower composition but still with plenty of depth and energy. Last up comes An Intense Moment; true to the name the track carries an intensity of feeling while aiming for a mellow vibe musically; again the influence of GLR and the classic "intelligent D&B" of the past shines through here.
Check out the clips below and watch out for the EP dropping September 22nd.