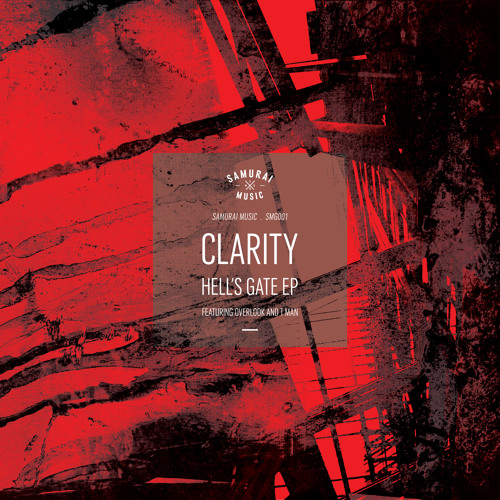 Samurai warm us up for the impending release of Clarity's debut LP with a 3 track EP featuring the man's deep, dark riddims. Hell's Gate sees T Man take the mic for a gloomy stepper imbued with an appropriately confrontational vocal, while Engineering brings on board regular partner in crime Overlook for an exercise in atmosphere and percussion precision. The bongo rolls and rumbling sub give this a really hypnotic vibe.
Last but by no means least, Hours delivers more ominous, tribal rhythms, with reverb-drenched pads and echoing gongs washing over crisp hats and an insistent kick/snare line. Check out the clips below and head over to the Samurai Store to grab the release on vinyl or digital.
If you want more from Clarity look no further than the latest episode of the Samurai Music podcast where you'll find an hour long mix showcasing tracks from the EP alongside other selections from the experimental end of the 170 spectrum.