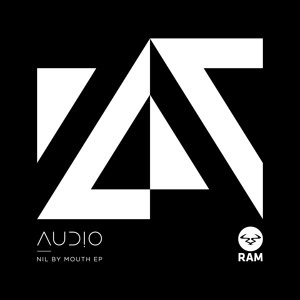 Anyone concerned by Audio's move from Virus to RAM and the implications for his sound needn't have worried if this latest EP is anything to go by – his signature high impact sound is in full effect and hasn't softened at all at his new home on Andy C's imprint.
All four tracks provide gritty hard-edge D&B in spades, but my favourites come on Break It and Gotham, the former making great use of ever shifting drum samples and some old school reese bass business while the latter brings the more angular, menacing beat patterns that fans of Audio's older work for Freak Recordings will remember fondly. For the sample spotters amongst you, this isn't the first time Audio has lifted dialogue from a Batman movie – see his excellent Power of Fear release for Subtitles for another nice bit of cinematic appropriation.
The nil by mouth EP drops on vinyl and digital from all good stores from Sunday 19th October – head to the RAM Store or your favourite outlet and grab it!