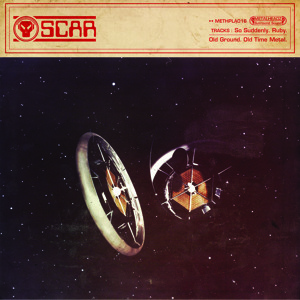 It's been quite a year for SCAR – with singles for Horizons, an EP and a limited edition dubplate for Dispatch and appearances on Metalheadz Platinum Breakz 4 LP the duo have burst onto the scene with gusto. Their latest work sees them bringing a solo EP for the 'headz camp and as you'd expect it sees them at the top of their game.
So Suddenly leads the EP, showing off an obvious affinity for tough, techy D&B. Ruby meanwhile has more of a classic 'headz vibe, bringing to mind the sound of some of their 90s releases with more old-fashioned synth work and crustier break chops. Old Ground brings a combination of skittering drums and sub bass menance to the table, leaving Old Time Metal to close out the EP with dubby samples and hard, metallic snares.
Excellent work once again from the SCAR camp! Check out the clips below and head over to the 'headz store to pre-order this one on vinyl or digital – full release drops from October 27th.