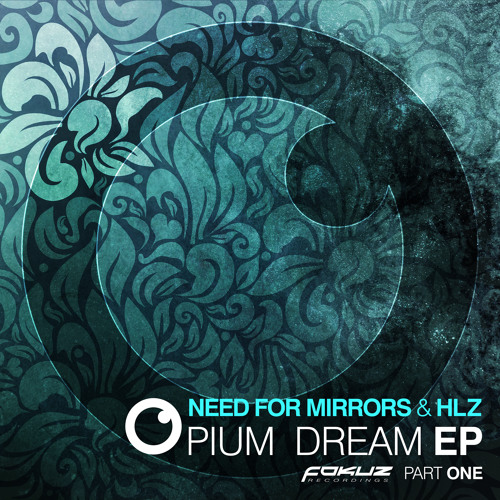 Need For Mirrors & HLZ reunite once again in the studio to bring us something a little "out there" for Fokuz Recordings. One foot remains firmly planted on the dancefloor throughout the Opium Dream EP but the pair seem nonetheless unafraid to explore more unusual musical influences.
Slash proves the most straight forward track on the release, with crisp breaks and warm bass combining for subby dancefloor roller. Opium Dream meanwhile explores some pretty psychedelic territory with mad saxaphone samples echoing in and out of the mix over a backbone of sturdy beats and bass.
Out into the second half of the EP Nostalgia continues the eclectic sampling with creepy chiming melodies, while Pinch provides a relatively stripped back composition with a few more unusual atmospherics layered over the top. Overall this is a nice little EP that proves you can play around with a massive range of musical styles within the basic D&B template. Check out the clips below and look for this on vinyl and digital right now!