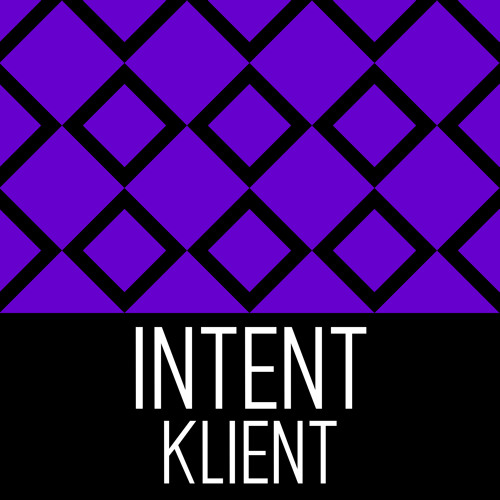 We're taking a brief break from our scheduled programming today to cover something outside the realms of D&B, but nonetheless firmly informed and influenced by the 170 sound. Scottish duo Klient (aka Mr. Beeb & Fault Lines) have been forging quite a reputation for bass heavy 130-140BPM shenanigans over the past few years, and their latest EP for Tessellate is well worthy of your attention.
Despite the lower tempo, their music betrays a misspent youth listening to the likes of Dillinja; if late 90s techstep and UK house had an affair then Klient would be the illegitimate love child. Just listen to the bass on Vultures or the vocals on Intent and you'll hear strains of Deep Deadly Subs or Ink's Need You.
The tunes speak for themselves in terms of quality too; perfectly placed percussion, heavy impact basslines and a badboy attitude throughout. Anyone looking for a change of pace but still wanting the dark energy of D&B should look no further. Check out the clips below and look for this dropping at all good digital stores from June 1st.
As if that wasn't enough, the boys are also giving away a cheeky freebie to say thanks for 4043 followers (bit random, but who are we to argue?). Check that out below and head over here to get the download.